It's already 2015 now. Without I even realized, it has been 7 years since I created my personal blog here. I was supposedly to update this blog on the 1st of January or something but then it got hold on until now, 10th of January... like my motto as always... better late than never.
Well actually I want to write like a summary of what 2014 has been like for my life. What the hell, I'll just going to do it no matter what.
Hmm....
The early and middle of 2014 dont really give me much other than stressed from work and the stressed of "What the hell I'm going to do to my life?" sort of thing. As the thinking keep going on, I've made my decission and to just cut the rope, I finally resign on 30th September 2014.
I just want to try on the other roads... that's what I wish and dream.
To walk on that dream... tho I the dream was pretty much blur and actually it's still much blur now as well... lol
Not to mention that 30th September 2014, another small important thing was ruin in my life. Though to others it may seems like, "What's up it just another entertainment thing?" to me, it's a splash of water saying "This is REALITY". Yep. The fantasy that I really like and adore before just faced their own Reality as well. The day Jessica Jung being kicked out from Girls' Generation. 30th September going to be that day for me. The day that somehow will made me keep remember to it no matter what. 2 things happened on that day anyway. So it's kinda memorable.
Although 2014, after Mr. Mr. promotion, I dont really pay attention to their activities much but from time to time I still update about that. My dream to even see them as 9 like before just crushed to the ground and to the rock. Not to mention the one that get kicked out was my bias. I guess to win Jessica calender from Woorissica.com from Cigu Aien during last year mysone gathering must be showing something also.
Not to mention there are some other Sones that have mention it feels like this gathering going to be the last gathering we have... I guess so.
Sure the other 8 other members is still hold onto SNSD name and try to live up more to the name but to me I guess I just be the lurker from far far away. it just not the same. After what happen to Jessica, I finally understand what JYJ fans or what OT5 fans of TVXQ felt. It just not the same anymore. These days I just updated myself more on Blanc & Eclare things more I guess. It's Jessica's Eyeware line.
However, this Eyeware line is so freaking expensive. Convert to MYR it would cost me like 800+ MYR. Nope. Not to mention that I'm a specky person with no courage to wear lenses so, shades just not for me. Sorry Jess but I'll always support whatever you do no matter what. Dont you worry about that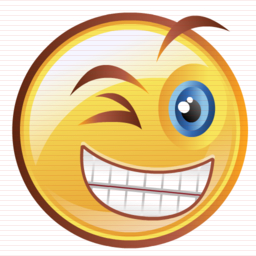 One good thing from 2014 tho, Alhamdulillah, my dream to finally put my feet in South Korea finally fulfilled. :')
As I'm being my mother assistant for the exhibition we went there. The korean language that I've learning all these while, it's all worth it. Tho I'm still weak at communicating it, here and there, they can understand me and I can understand them. It's all good. I really want to master this language and make it as my 3rd language that I know and good it. Really want to do it well.
Although, there are some cold impression that I had with the koreans, somehow I'm still okay with them. Cause there are still warmness from the other people that I met. Still remember this one ajumeoni (auntie) that hit me because apparently I knew how to speak their language and yet she have to find all the english that she know. hehe :D
This is the picture with an oppa that own this grocery shop. Very kind ajjushi (uncle), give us lots of free stuff :)
This is an exhibitor friend that we met. Very kind and nice also.
This is with our translator friend. Forgot his name already. It just my brain. Sorry translator-nim. He looks like Yoo Jaesuk right? He was kinda amazed when I told him that my sisters said he looks like Yoo Jaesuk. He was wondering how I know about Yoo Jaesuk lol XD Still remember how 긴장 (nervous) he looks on his first day hehe. Although his english is not as good but he really took a great effort tho. Kinda make me amazed.
This is another translator friend of us. Her name is Uhm Jihyun if I'm not mistaken, Very kind and her english is good.
This trip to Korea and got to feel the Fall season there is such an experience. Get to met with a lot with coo people is so awesome too. I actually manage to help a friend of our team to get her charger back from the cleaner by using the note in korean that I wrote for her. Not to mention that finally my mother is acknowledging my Korean language. To get and 인정 (acknowledgement) from her... such a big thing.
InshaAllah I'll be returning to Korea again on the early February. InshaAllah. This time around to actually see the places instead of do business. :)
Well, that was kinda summed up all of 2014 for me.
I got some negative things to update but then the positive thing that happened to me today was kinda buried it inside. Way inside. So I think I'm gonna just let it stay there.
Like the posts before, I try to keep this blog updated as always.
Have a good new year ahead guys :)